See the wildebeest migration in the Serengeti
HerdTracker Migration Safaris in 2020
See the wildebeest migration in the Serengeti and Masai Mara with HerdTracker
Want to see the wildebeest migration? Join our HerdTracker guides on a scheduled HerdTracker Migration Safari in 2020.
Stay at the right place, at the right time as our expert HerdTracker guides gets you close to nature's greatest spectacle.
2021 HerdTracker Migration Safaris
Tanzania Affordable Calving Season Safari 2022
$ 6595 per person sharing
January to March 2022 Calving Season
$ 7380 per person sharing
Calving Season Safari with HerdTracker
$ 12195 per person sharing
Tanzania June/July 2021 Great Migration Safari
$ 6465 per person sharing
June/July 2020 Great Migration Safari in Tanzania
$ 7485 per person sharing
Tanzania Great Migration June/July 2021 Safari
$ 11400 per person sharing
2020 Tanzania August to October Great Migration Safari
$ 6160 per person sharing
HerdTracker Wildebeest East Africa Migration Safari
$ 7690 per person sharing
Great Wildebeest East Africa Migration Safari
$ 11400 per person sharing
View All Of Our Migration Safaris
What makes HerdTracker Migration Safaris unique?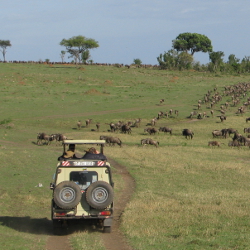 Value for money
We want you to make the most of your hard-earned cash. HerdTracker Migration Safaris takes you to the location of the migratory herds in the Serengeti National Park.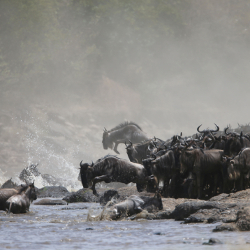 Private safari experience
Private migration safaris offer four-star accommodation in the Serengeti, with all your meals, drinks and full day safari experiences included. HerdTracker Migration Safaris offers exactly the same features at a reduced cost.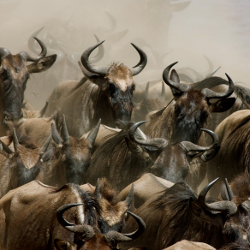 Right place at the right time
HerdTracker Migration Safaris are scheduled to take place in February, April and July/August - statistically the best time to see the wildebeest migration.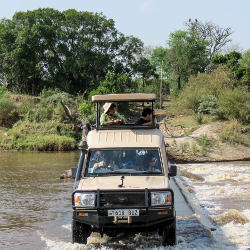 Travel with wildlife enthusiasts
Experience the wildebeest migration with other people who are just as enthusiastic about the migration as you - naturalists, wildlife enthusiasts and photographers. Game drives will also never exceed seven people per safari vehicle.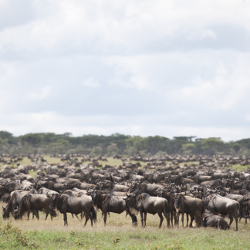 Stay close to the migration
Just as you would on a private migration safari, you'll stay in boutique lodges and safari camps during your HerdTracker Migration Safari - but at a much lower rate.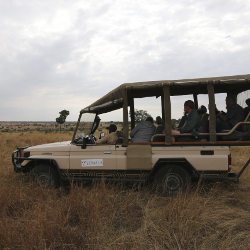 Dedicated safari guide and migration expert
Each of the guides on the HerdTracker Migration Safari's are experts in their field and will give you interesting information about the wildebeest migration and the other flora and fauna in the Serengeti and surrounds.