Connect Email
Social
Phone All Other Countries
Office Hours
Monday - Friday
08:30 - 19:00 (GMT+2)
Address
Physical Address
2nd floor, Tygervalley Chambers One
27 Willie van Schoor Avenue
Cape Town, 7530
South Africa
Want to chat directly to our travel experts?
Schedule a face-to-face video or phone call. Alternatively, get in touch with an Africa Safari Expert to plan a tailor-made tour around your interests, wishes and budget.
---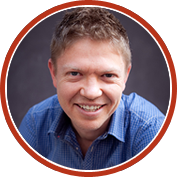 Ready to plan a tailor-made safari?
Enquire now and a Travel Expert will get back to you within 24 hours.
What Our Clients Have To Say About Discover Africa
What Our Clients Have To Say
Amazing attention to details
Mary Kay Mason
16 Jul 2019
Reliable and helpful
Valentina & Stefano
27 May 2015
Discover Africa Is The Best!
John Chiego
31 Jul 2018
Exceptional Africa trip
Jon Nafziger
19 Jun 2017
Very professional and responsive engagement
Andy J
08 Feb 2017
Had hesitations at first but super glad booked our safari adventure with them
Mike
03 Sep 2018
It was very smooth and organized.
Jane N
04 Feb 2019
Excellent communication, professional & helpful service with quick response times.
Pete
26 Apr 2019
Botswana was unforgettable. Thank you Discover Africa
Leanne Geale
08 May 2017
Amazing trip with a well paced itinerary and everything went off without a hitch
Sean
13 Oct 2018
Excellent!
Aly
04 Jun 2017