Connect Email
Social
Phone All Other Countries
Office Hours
Monday - Friday
08:30 - 19:00 (GMT+2)
Address
Physical Address
2nd floor, Tygervalley Chambers One
27 Willie van Schoor Avenue
Cape Town, 7530
South Africa
Want to chat directly to our travel experts?
Schedule a face-to-face video or phone call. Alternatively, get in touch with an Africa Safari Expert to plan a tailor-made tour around your interests, wishes and budget.
---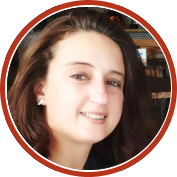 Ready to plan a tailor-made safari?
Enquire now and a Travel Expert will get back to you within 24 hours.
What Our Clients Have To Say About Discover Africa
What Our Clients Have To Say
With Discover Africa I had the most wonderful experience of my life
Debby
05 Jun 2015
Tour and lodges were amazing
Shelia
16 Sep 2016
Thank you Ellena for your professional service
Dirk Van Den Berg
01 Feb 2013
Excellent service, great places, punctual to the minute!
Lauritz Holm-Nielsen
14 Oct 2019
I'll never travel without an agent again
Sarah Kirkpatrick
20 Feb 2020
Excellent communication, professional & helpful service with quick response times.
Pete
26 Apr 2019
Wonderful Experience In Kenya!
Suzi Soh
21 Sep 2019
Excellent coordination and prompt service
Dev
15 Nov 2019
Way above our expectations and we felt sad to leave!
Sushila Sivaretnam
21 May 2019
Visiting Uganda Gorilas with Discover Africa
Jorge Toledo
23 Jul 2018
Discover Africa Is The Best!
John Chiego
31 Jul 2018