The Central Kalahari Game Reserve (referred to as CKGR) is the second largest reserve in the world and by far the most remote reserve in Southern Africa. The CKGR covers an area of 52000 square kilometres and it is home to rhino, black-maned lion and desert-adapted elephants among other striking game species.
As testament to the Central Kalahari's old age, it is home to the San people, an ancient hunter-gatherer society that have transcended the ages with their excellent hunting skills and ability to adapt to the harsh environmental challenges presented by this enormous desert.
Vast expanses and roaming wildlife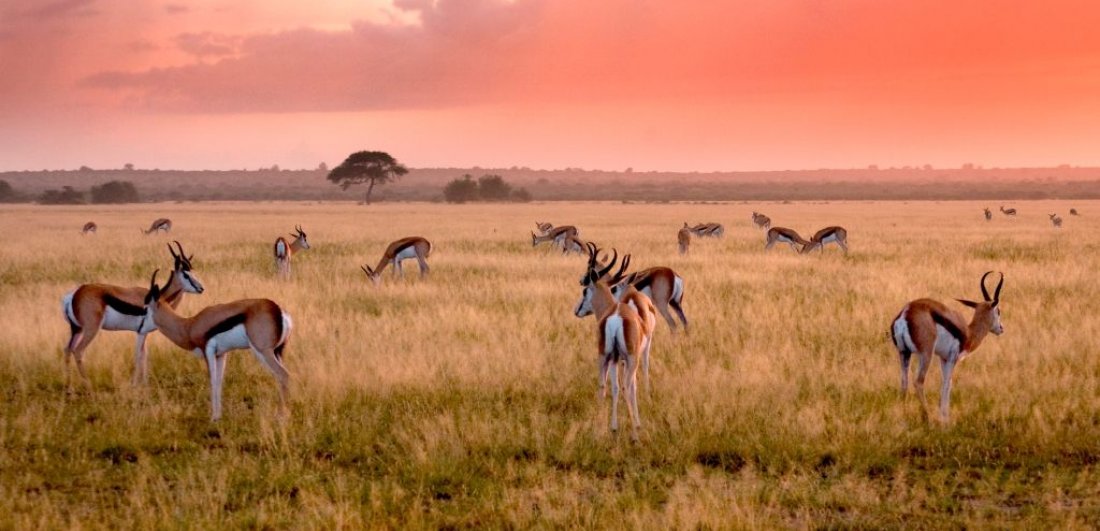 The sheer size of the CKGR makes spotting wildlife tricky, although many species tend to concentrate in the northern part of the park. Deception Valley is highly recommended if you're a wildlife enthusiast on the lookout for predators.
Predators include the famous black-maned lions, spotted and brown hyena, sociable suricates as well as cheetah, wild dog and leopard, although rarely spotted. Jackals, honey badgers, bat-eared foxes, the African wild cat, zebra and giraffe can also be spotted.
When should you go?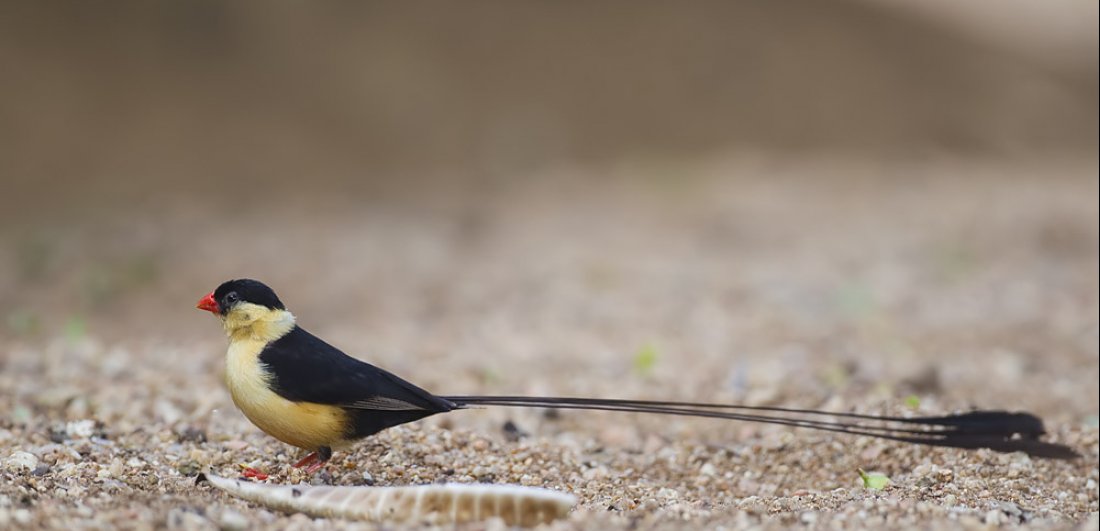 Male Shaft-tailed whydah
Unlike other Botswana safari destinations, January through to April is the best time to visit. During this rainy, 'green season' in Botswana, the beautiful interdune valley become lush with vegetation, attracting thousands of springboks and gemsbok (oryx), a good number of ostriches, herds of wildebeest as well as giraffe.
The green season also signals the calving season where hundreds of newborns come into the world during this period, making for some truly exciting predator-prey interaction and stellar photographic opportunities.
What type of traveller would enjoy the CKGR?
The Kalahari wouldn't be recommended for a first time safari-goer who wants to experience abundant wildlife in concentrated areas. For this we would recommend the Kruger National Park on a South Africa safari, the Chobe National Park or Moremi Game Reserve in Northern Botswana.
Photographers, self-drive enthusiasts and even families will enjoy this peaceful destination. Birders will find the long list of species well worth a trip too.
Where to stay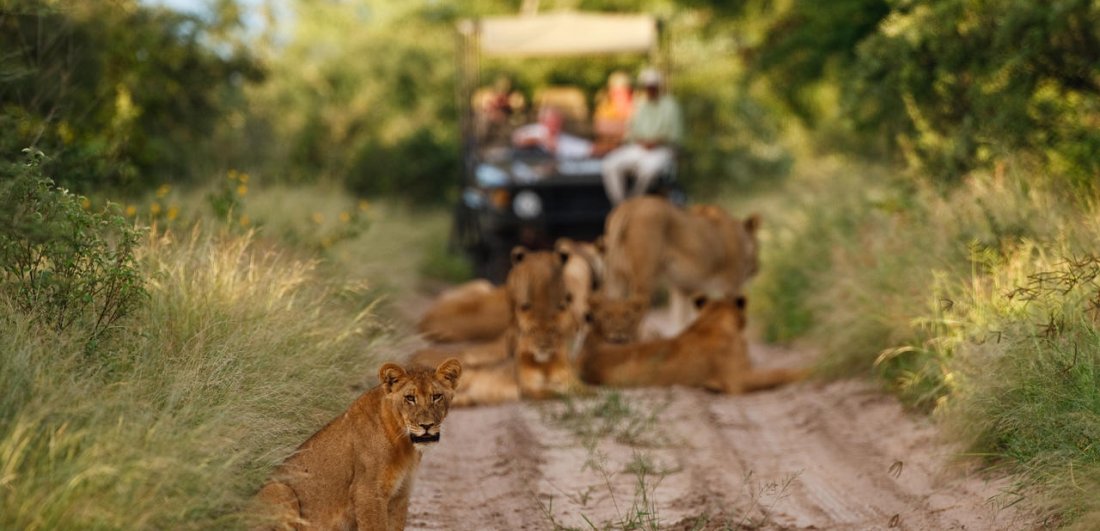 We can recommend Deception Valley Lodge and the family-friendly Tau Pan Camp. Staying at these lodges will make wildlife sightings much easier with the experience of the highly trained field guides and trackers. Walking safaris and cultural excursions to visit the local San inhabitants are also available, proving a robust safari experience.
Travel tips:
If you're not comfortable with a self-drive safari into the CKGR, then a stay at either Duma Tau or Deception Valley Lodge will include a fly-in transfer, taking a lot of pressure off your trip.
If you relish the idea of a wilderness foray in your own vehicle, then allow us to advise you on the best vehicle to use and where to stock up on supplies. The reserve is immense, so it is essential to come prepared.
Never get out of our vehicle, except in designated areas. Even there, you'll need to keep an eye out for dangerous wildlife.
It can be tedious getting a permit for the park, book your trip with us and we'll organise everything for you.
Consider the Central Kalahari Game Reserve for an exhilarating Botswana safari that's something a little different from the norm.