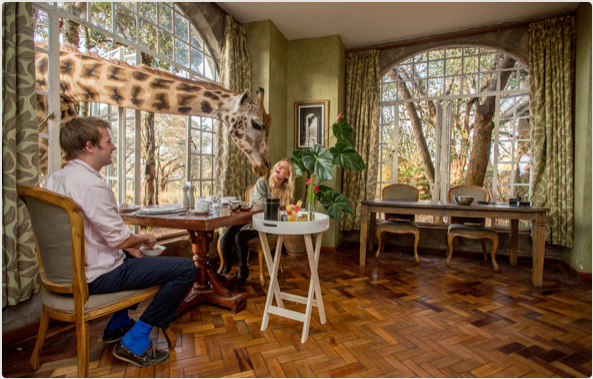 About Discover Africa
Offices in:

South Africa

Size:
20 - 50 employees (Founded in 2002)
Tour Types:
Custom mid-range & luxury tours that can start every day
Members of:
Destinations:

ZA BW KE MG MU MZ

NA RW SC TZ UG ZM ZW

ZA MG NA TZ ZW

BW MU RW UG

KE MZ SC ZM

Price Range:
R 4,485 to R 22,427 per person per day (ZAR, excl. int'l flights)
Discover Africa is an online tour operator offering the finest hotels, safaris, tours and experiences in Africa. Our experienced African Concierge Experts are qualified to arrange all aspects of your travels in Africa. Our goal is to make your journey into Africa simply amazing. We take pride in showing off our beautiful continent, and helping others experience the best attractions that Africa has to offer. We make luxury travel in Africa, simple.
Travel with Peace of Mind
Plan your safari with confidence. Refundable deposits and flexible rebooking terms standard on your safari.
Refundable
Rebookable
Flexible
Authentic
---
How it Works
2
Contact us or fill out an enquiry form and one of our travel experts will help you tailor make your perfect safari
Prices Explained in a Nutshell
We'll work with you to create a journey that makes the most of your time and money.
As a rule, we prefer to include as many of the costs up-front so that there are no unpleasant surprises once you're on safari.
Pricing depends on the destination, your accommodation, how big your group is and the time of year you travel.
Not all companies price with everything included which means your holiday becomes unnecessarily expensive.
What Our Clients Have To Say About Discover Africa
Very professional and very helpful and very friendly
Florence
28 Jun 2015
Planned and executed well to the last detail
Kathleen
20 Aug 2018
Unforgettable lion stories on our trip
Kay Oczkowski
25 Feb 2014
First experience, but not the least (I hope...).
MARCO GIACOMO PASSARINI
25 Jun 2018
Trip of a lifetime with Discover Africa
James & Brenda
30 Jul 2017
Exceeded our expectations.
Stella
05 Jun 2019
Reliable and helpful
Valentina & Stefano
27 May 2015
Superb organization, couldn't ask for any better
Justin Vanning
01 Jan 2013
What an experience!
Jon
15 Jun 2017
Excellent communication, professional & helpful service with quick response times.
Pete
26 Apr 2019
5 Star Service for a great Family vacay
Payal
23 Nov 2018
Popular Safaris & Tours
Each of our popular itineraries can be tailor-made to suit your budget as well as your specific interests.
14 Day Tour
Highlights of Botswana Tour de Force
Botswana Moremi Game Reserve Chobe National Park Okavango Delta
per person per tour
11 Day Tour
Fly Okavango November Departure - Direct flights to the Delta from the US
per person per tour
12 Day Tour
Fly Okavango December Departure - Direct flights to the Delta from the US
per person per tour